November 2023
In the deployment of its hospital immersion initiatives and LallianSeEducation, the University Diploma of Sorbonne, DU GBM, whose management is ensured by Julie Rachline and whose organization is partly operated by LallianSe, we are proud to announce a new synergy made by LallianSe: a cross partnership between the DU GBM of Sorbonne Université, and the Bioentrepreneurs Launchpad program launched by the Imagine Institute – X-HEC Entrepreneurs & Université Paris Cité, Université Paris-Saclay & ESCP Business School.With very complementary approaches, one for acculturation to valorization and the other for the creation of startups, we decided to combine these training courses in order to offer 2 tailor-made courses. Contact us at du.gbm@lallianse.com now!
March 2023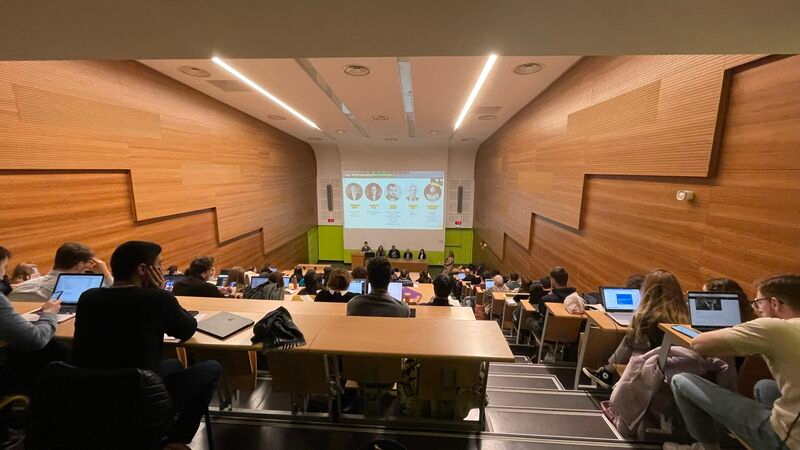 Under the leadership of Pierre Mozer and Alain Sezeur as part of the #Sorbonne University Diploma: training in the Valorization of Biomedical Research co-directed by Julie Rachline, we had the opportunity to organize a #tableronde dedicated to # #health issues.
Participants Alexandru A., Empiric Capital ▪️Catherine Boule Karista ▪️ Nicolas Castoldi @Hôtel-Dieu AP-HP, Assistance Publique – Hôpitaux de Paris ▪️ Franck LE MEUR TechToMed ▪️ Jeanne TIEU-BENICHOU Future4Care not only shared their visions of e- health, but also debated and discussed the organizational, transformational and more generally consequences of our health and care system, driven by e-health.
The future is promising, the significant #opportunities and the many challenges to develop new economic models, build infrastructure, deploy solutions that meet the needs expressed by caregivers and patients alike, but also from everyone. healthcare innovation industry. Impossible to escape this fundamental #transformation: join the movement, and don't hesitate to participate next year in #DUGBM !