We are proud to announce our partnership with Giant, for the "European Health-Tech Innovation week" which will be held from May 17th until 21st, in digital. The concept is simple : each day, an European capital will be in the spotlight in terms of health innovation. LallianSe will represent the'French Day' which will be held on Tuesday, May 18th, 2021 ! Find out more about our agenda here.
Our morning speakers
We are very proud to announce our morning speakers and the participation of :
Alexandre Mignon I Université de Paris / APHP
Frédéric Jean I Digital Medical Hub
Alexandre Templier I Quinten Health
Aymeric Lebon I Strategiqual
François-Henri Boissel I Novadiscovery
Yann Gaston-Mathé I Iktos
Franck Le Meur I Techtomed
Philippe Moingeon I Servier
Virginie Lasserre I Janssen
Tawhid Chtioui I Aivancity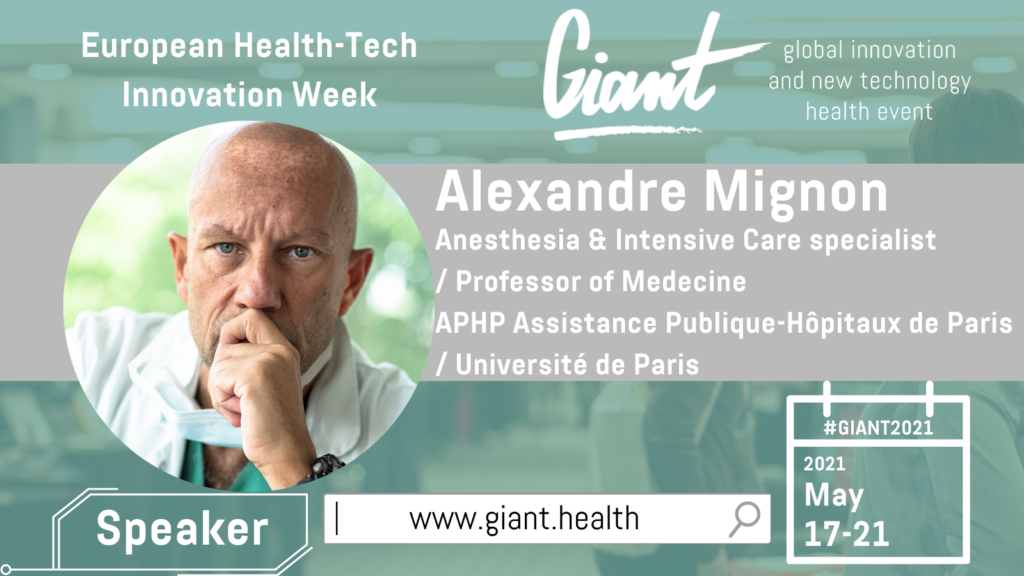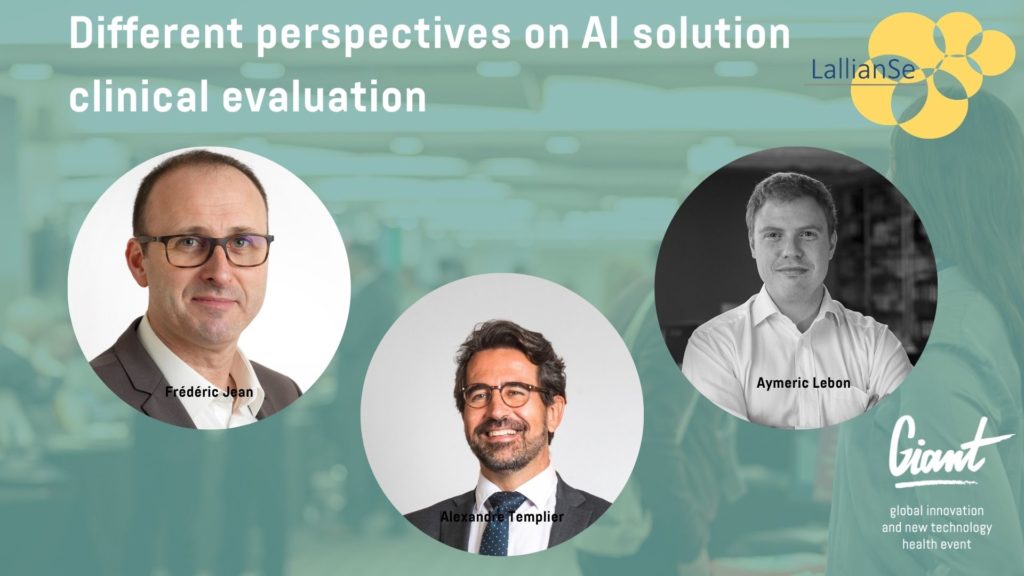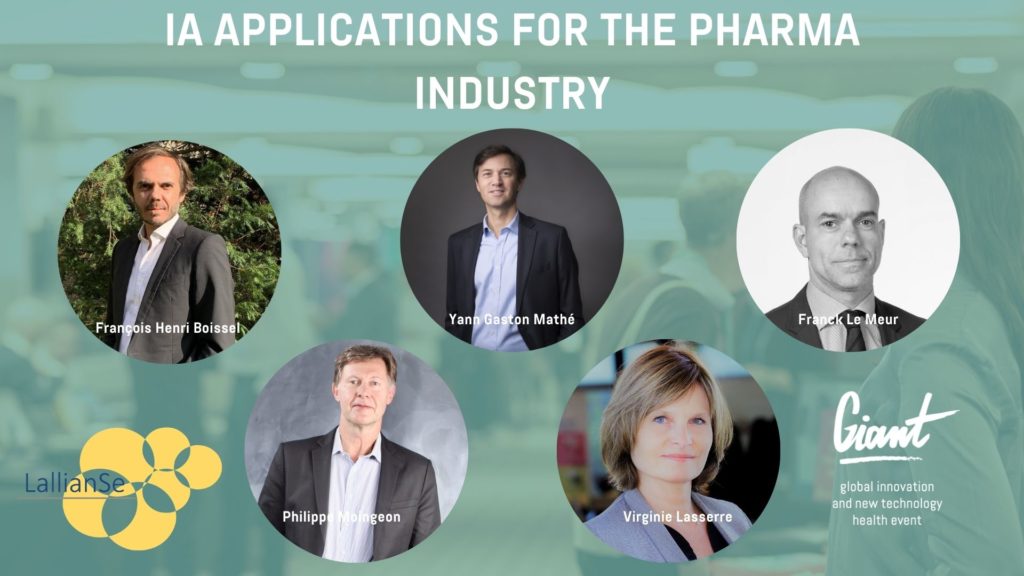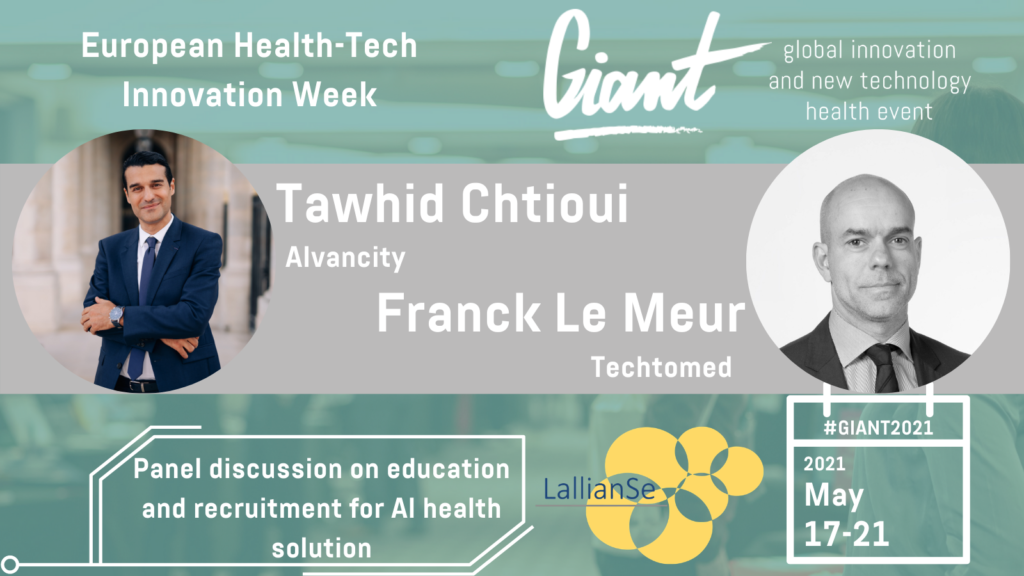 Many thanks to them for getting into this great adventure ! See their presentations here :
Our afternoon speakers :
We are very proud to announce our afternoon speakers and the participation of :
Jean-Christophe Peter I Institut du Médicament de Strasbourg
Guillaume Vetter-Genoud I Semia
Joseph André I Pulsalys
Grégory Vernier I MEDICALPS
Jessica Walker I Atlanpole
Simon Benouw I Eurasanté
Cécile Jupin I Business France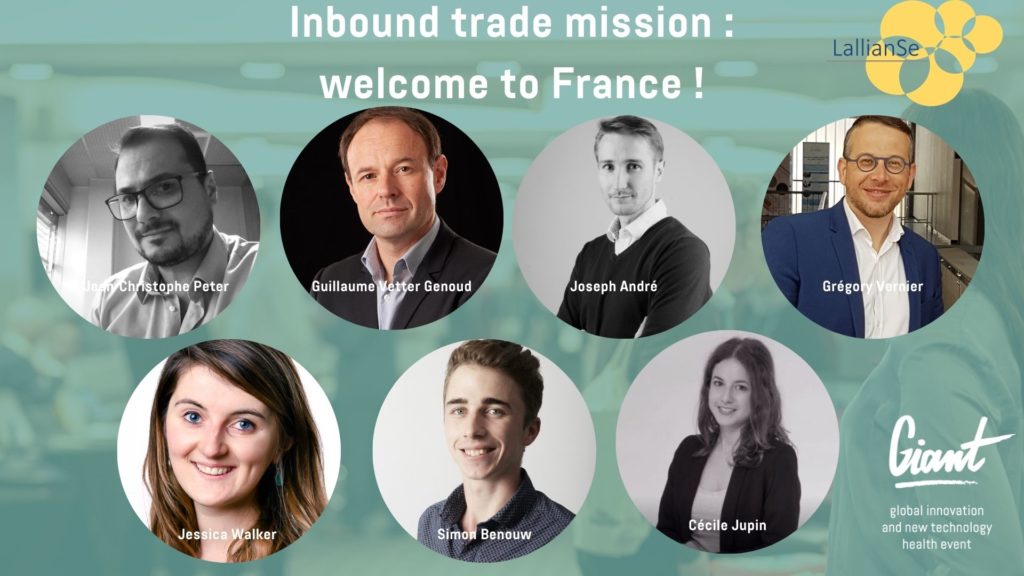 Following various technical problems during the inbound trade mission, we had to cut short the presentation of Jessica (Atlanpole) and Cécile (Business France). But with a little imagination and seeing a nice synergy in this duo, we recorded them on a 'Pitch Party' format, see the result:
---
And at last but not least, we are very excited announce our investors panel and the 8 start ups selected to pitch at our Start Up Pitch Contest, represented by :
Bervin BOUANI I Turenne Groupe
Benoit Barteau I Bpifrance
Catherine Boule I Karista
Emmanuelle Deponge I GO CAPITAL
Karine Lignel I Crédit Mutuel Innovation
Jean-Francois RAX I Capital Grand Est
Jérémie Waicenberg I Merieux Equity Partners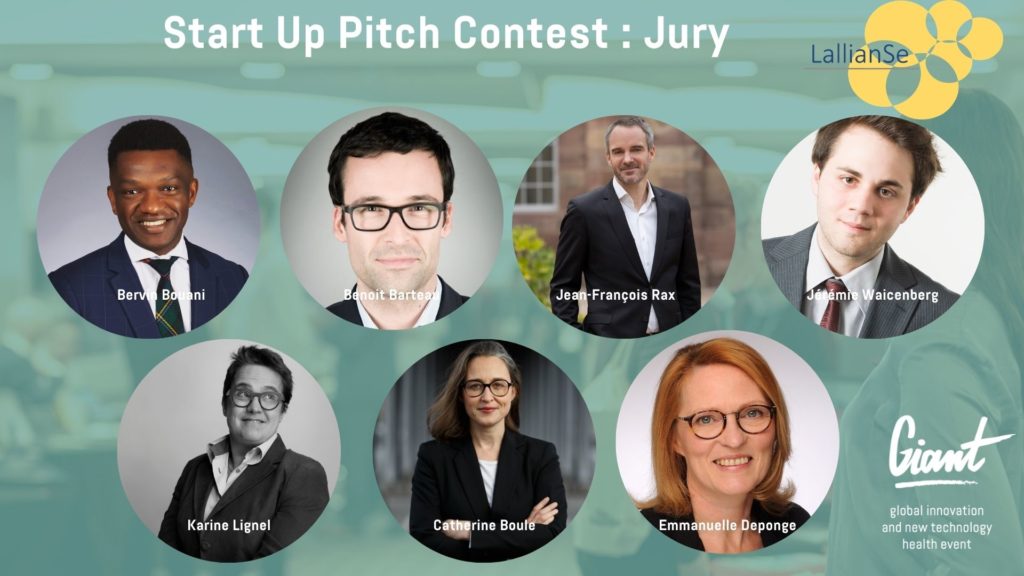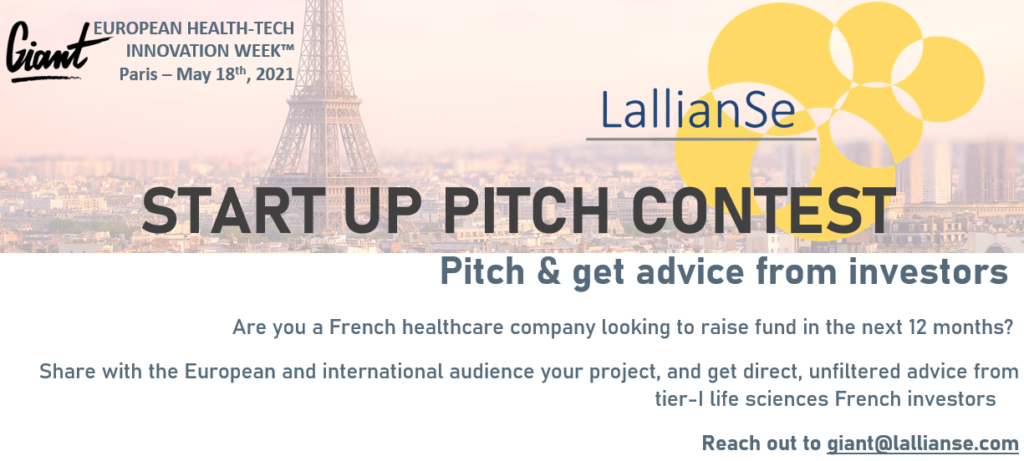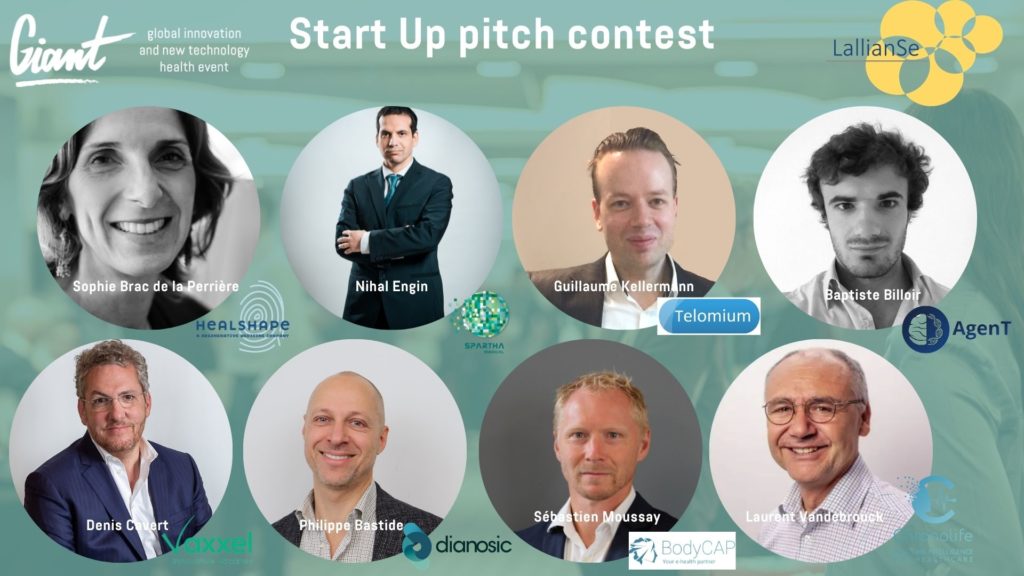 BodyCAP Medical I Sébastien Moussay
Healshape I Sophie Brac
Dianosic I Philippe Bastide
Vaxxel I Denis Cavert
Chronolife I Laurent Vandebrouck
Telomium I Guillaume Kellermann
Spartha Medical I Nihal Engin Vrana
AgenT Biotech I Baptiste Billoir
Many thanks to all of them for getting into this great adventure !