---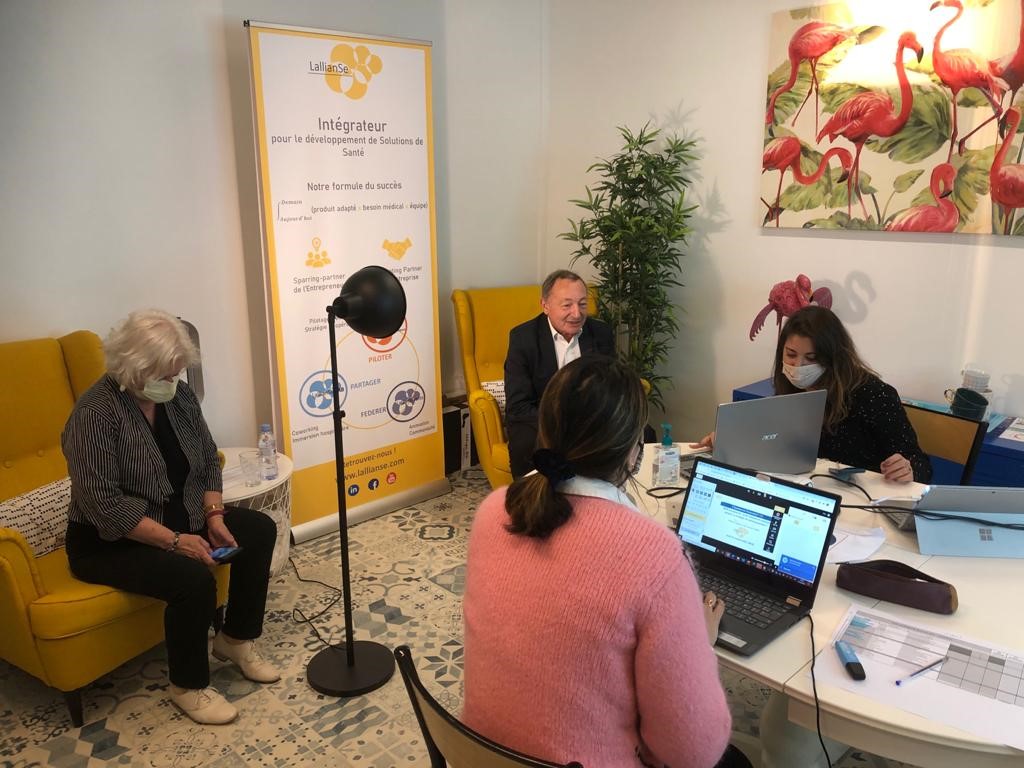 October was marked by our Aventure de l'Innovation #18, for the first time 100% digital. This 4-handed event, as shown behind the scenes, was hosted by Jean-Claude Ghislain. Find the replay here!
New! Having switched to 100% digital, we have decided to replace our traditional homemade aperitif with a competition! Extremely simple: a questionnaire is sent after the conference to all our registrants (only). A group of 5 people will be selected and will have the opportunity to have a privileged discussion session with the speaker, for this first edition Jean-Claude Ghislain of course, of about 2 hours. So never wait too long to register for the Aventure de l'Innovation!
---
Our partnerships
October has been particularly intense! Starting with our partnership with the HealthTech Innovation Days, bringing together the international health community: investors, entrepreneurs, pharmaceutical industries, experts and others …
We then had the opportunity to get involved with the Fondation Maladies Rares. In line with our values, LallianSe also supports research and this is how we participated in the 2nd 2ème Ateliers de co-design e-santé & maladies rares on October 13, with the presence of Pascale Maisonneuve and Julie Rachline on this event 100 % digital in order to answer the regulatory questions of the various winners. It is a great echo of our support from the Fondation pour la Fondation pour la Recherche Médicale since 15 months.
And we created an EIT Health Catapult Semi-Finals Award on October 21st. In addition to a keynote by Julie Rachline in tandem with Kerry Ritz at the opening of the "biotech" day, we presented the "Most exciting market access perspective Prize" to PhagoMed, do you want to relive this moment? click here!
And there are still some events missing … Participation to the HealthTech Days of Semia, Innovation Days 4 Health of Sorbonne Université …. All in digital, having had to switch back to 100% home office working. If the lockdown #2 is a new ordeal, our activities are developing differently and we will soon be innovating to maintain the bond & the energy of all. Stay tuned!
---
Hello November !
We held our breath throughout Mr Emmanuel Macron's speech on October 28th … but in vain … And despite our strict health protocol put in place as soon as the LallianSe LAB reopened last June, it was with great sadness that we had to close our coworking space at Pitié-Salpêtrière again, from October 30th, 2020 and for an indefinite period.
But we haven't said our last word. Keeping the link with our community is essential for us. So check out our
Aventure de l'Innovation #19
: 'L'assurance qualité : c'est important, et ça peut même être amusant' presented by
Joseph Barsey
. This conference will take place in 100% digital, on
Tuesday November 24th at 6:30 pm
, register quickly:
aventures@lallianselab.com