---
Events
---
February has been a quiet month. Nevertheless, it was marked by an important event. Remember : in collaboration with APHP Sorbonne Université, and following the launch of our Challenge Innovation #2 the Jury took place last month to attribute the prizes.
We are excited and proud to announce that the Challenge Innovation #2 Prize is awarded to the DISTRACTION CACTUS project led by Ms. Cécile Combes, physiotherapist masseur at the Cystic Fibrosis Resource and Skills Center at Armand Trousseau Hospital. The Challenge Innovation #2 Prize is accompanied by the entire endowment of € 10,000, as well as support by LallianSe equivalent to € 13,500. Want to know more ? read our dedicated article right here.
---
Hello March!
---
After the rain (and the snow) comes the sun: quiet February, but a lot to come! Indeed, we are about to share with you a new step in our journey – stay tuned!
In the meantine,we are more than happy to welcome our long-term Expert Olivier, who will be speaking at our next Aventure de l'Innovation. Thank you so much Olivier Favre-Bulle (CEO 3Biotech) to share your knowledge and experience!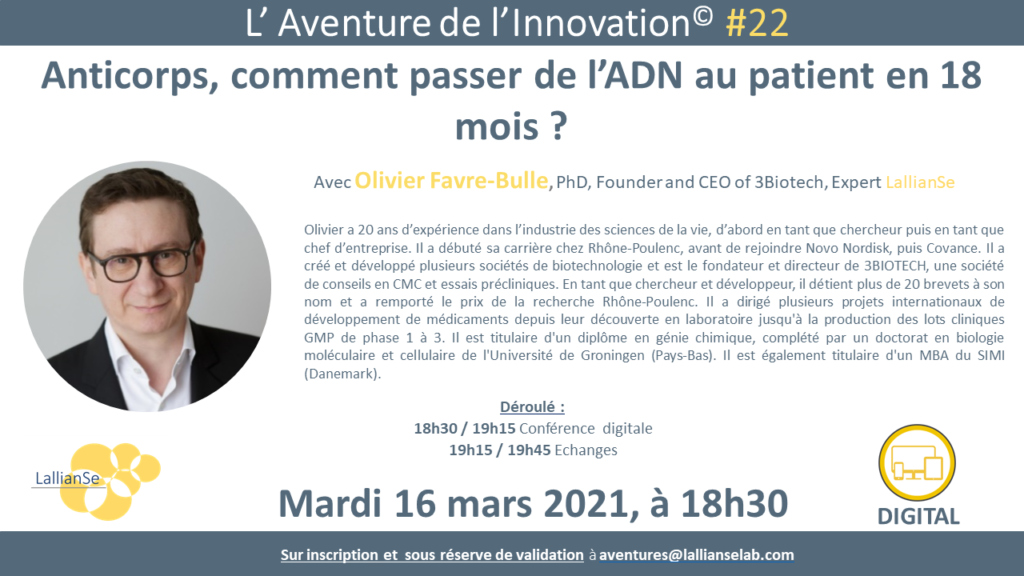 Event by registration only and under validation at: aventures@lallianselab.com.