---
Events… don't forget to read the last paragraph…!
---
Chronologically our Aventure de l'Innovation #24, led by Clémence LAUR, Engineer Consultant at DIX SEPTEMBRE kicked off May. You can find the replay here.

Our main event of the month, European and in a partnership for the second time with Giant, for the «European Health-Tech Innovation week » took place on May 18th. Although Giant had planned to organize a week of seminars and other round tables in 5 European cities, we made the choice to put forward the whole French ecosystem and therefore rather than staying in Paris, LallianSe has decided to highlight different territories and renamed the 'Paris Day' to 'French Day'! We would like to thank our speakers whom you'll find here.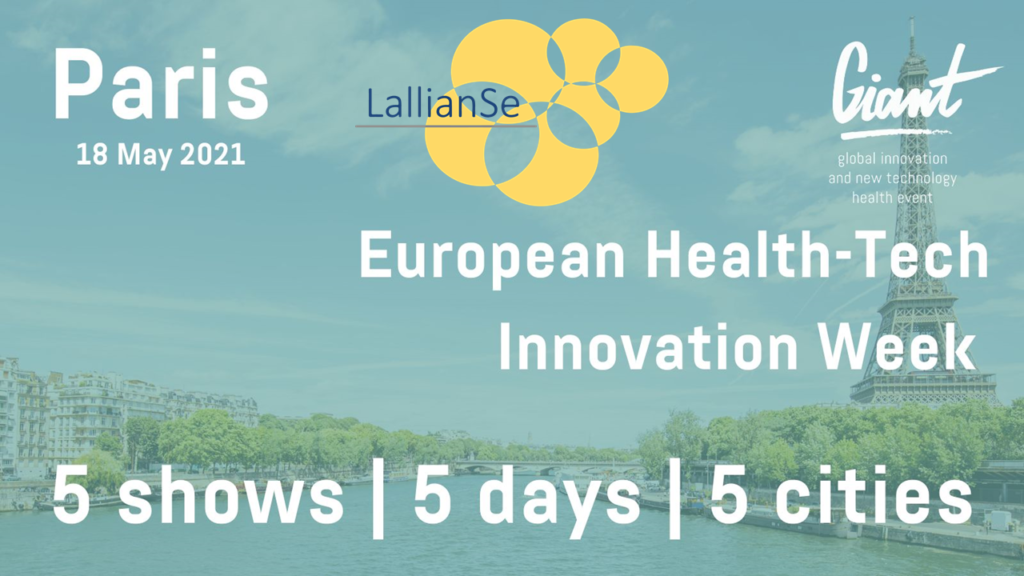 A busy schedule with participants from varied and exceptional backgrounds, fascinating round tables and collaborations, fundraising and partnerships that will be based on these efficient and exciting discussions!
---
Finally, at the beginning of May, we unveiled a new episod #6 of our chronicle, Do you speak LallianSe ?, with the participation of 2 members of the LallianSe team, find it here below :
---
Hello June!
---
Sunny days and the end of lock down allow us to consider a month of June with cascading events ahead. Indeed, we are pleased to announce that LallianSe will introduce the HealthTech for Patients event, organized by HealthTech For Care on Monday, June 7, 2021. Pascale Maisonneuve, our VP regulatory strategy, who will open the ball alongside Maryvonne Hiance , President of HealthTech For Care and Ioana-Maria Gligor, Head of Unit European Reference Networks and Digital Health at European Commission. The whole team is happy to be a stakeholder in this event, a real opportunity to approach the 'patients' theme from different perspectives.
---
Our last Aventure de l'Innovation #25 before the summer break, still 100% remote, will take place in June 8th. This event will be hosted by 2 of our regular Aventuriers : Stéphane Péralès, co-founder Allead & Frédéric Nahon, associate Allead to address the exciting challenge of adopting innovations. Sign in at aventures@lallianselab.com.
---
And at last but not least… we are exceptionally proud to announce that FestiLAB #3 will take place on Wednesday, July 7th, 2021. Find below the teaser of the event, the ticket office will be available on Wednesday, June 9th, 2021. Counting on you and rendez-vous on July 7th!