---
January
---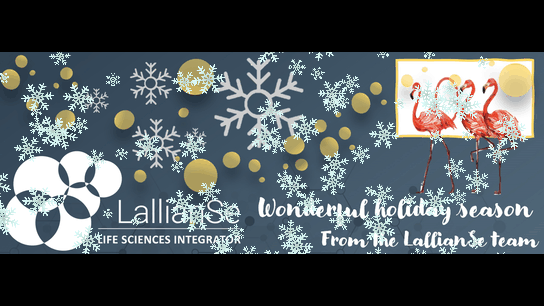 Above all: hello 2022! It is with great enthusiasm that we expressed our greetings for the holidays season and many new adventures to come.
---


January was therefore marked by our Aventure de l'Innovation #28 in digital. This event, which inaugurated our 2022 conference series, was moderated by Isabelle Zablit on the theme of digital Health in Europe. Watch the replay below:
---
We like to take care of our coworking spaces so that our entrepreneurs feel at home there. But beyond our desire to build atypical third places, we like to get involved with causes that are close to our hearts. This is why we called on Soumya Tahiri Treillou and her ceramic creations to embellish our Appartement de l'Innovation at Bichat Hospital. Former beauty entrepreneur, she created Subecha studio in 2019: https://subechastudio.com/
---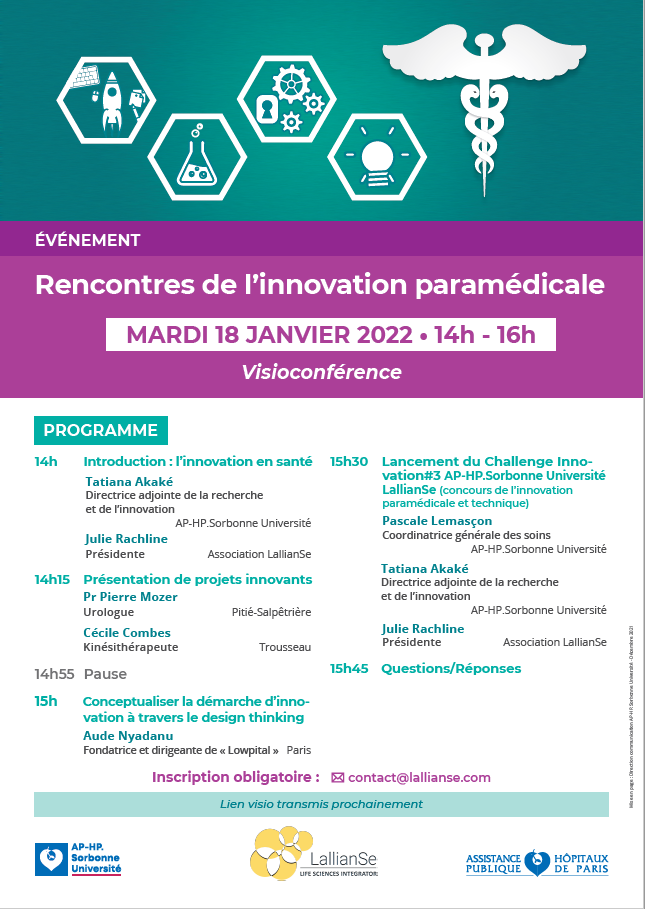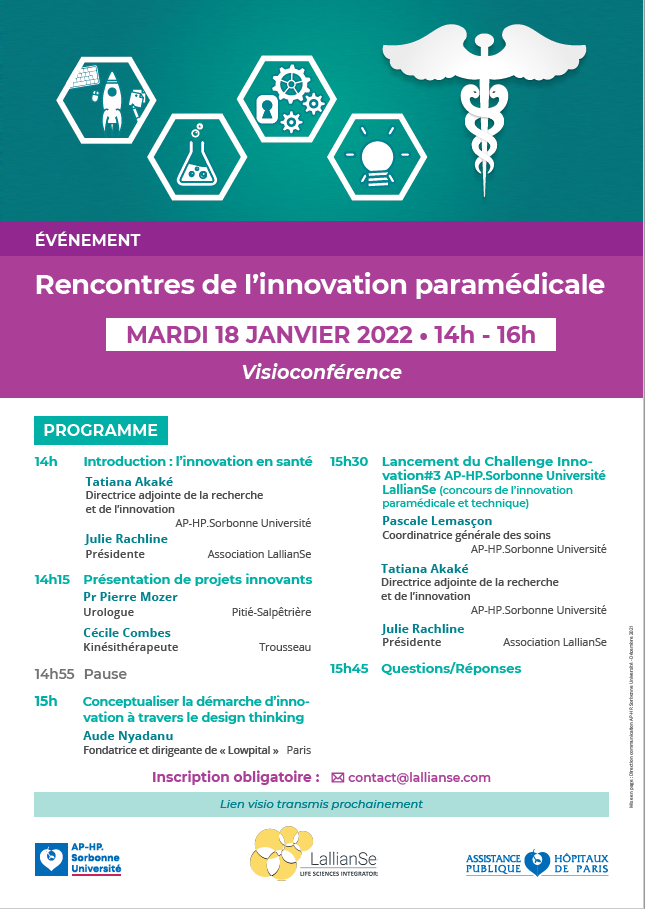 Remember, mid-january we launched the Challenge Innovation #3 : the competition initiated by LallianSe since 2018 with AP-HP.Sorbonne University to distribute the profits generated during the previous FestiLAB. Find all the steps and terms in our dedicated article : Challenge Innovation #3.
At last but not least, a new episod of our chronicle Do you speak LallianSe ?, with the participation of two members of the LallianSe team, find it over here:
---
February
---

Our events keep on going on with the 29th edition of our Aventure de l'Innovation. We warmly thank Sandrine Colas for this intervention and a session full of questions. Did you miss it? Watch the replay below:
---
The Challenge Innovation #3 also innovates! This year, 3 Design Thinking workshops support the paramedical teams deployed by the teams of Lowpital, Aude Nyadanu, PhD and Maylis Callier. It is also the consistency to involve Aude, singer of the Entrepreneurs at the FestiLABs, even more in the adventure!
---
Finally, Laura Laughlin x Emmanuelle Deponge lent themselves to the game of our 9th episode of our chronicle, Do you speak LallianSe, find the episode here:
Rendez-vous at the end of March for the next episod.
See you soon and don't hesitate to join the adventure!