---
NOVEMBER
---
#COLLABORATION ! This is the term that symbolizes November!
---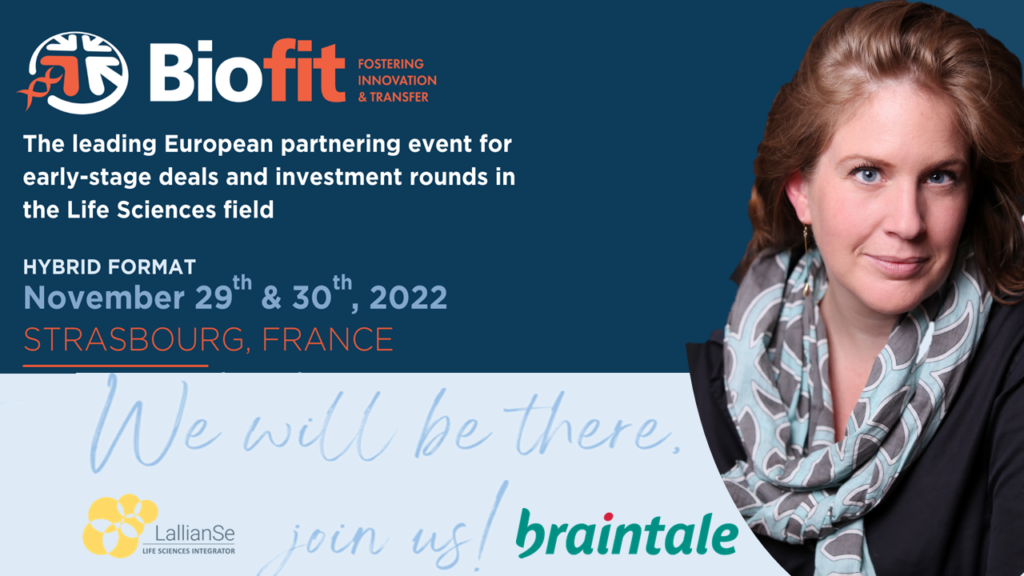 BioFIT Event is the leading #event in Europe for technology transfer, academia-industry collaborations and early-stage innovations in the field of Life Sciences. It is also the European marketplace for seed capital and venture capital investment in Life Sciences.
It is in particular with her #BrainTaleCEO's cap that Julie Rachline was present. Indeed, LallianSe builds, develops and manages the equity story of BrainTale, our flagship initiative since 2016 :
– Cofounding of the company with Vincent Perlbarg, Didier Cassereau, Louis Puybasset, Damien Galanaud & Velly Lionel
– Integration and reinforcement of the team,
– Accommodation in hospital coworking,
– Management of experts and entrepreneurs in residence,
– Fundraising…
As a Health #Integrateur and equity story builder, this event was an #opportunity for future #collaborations.
---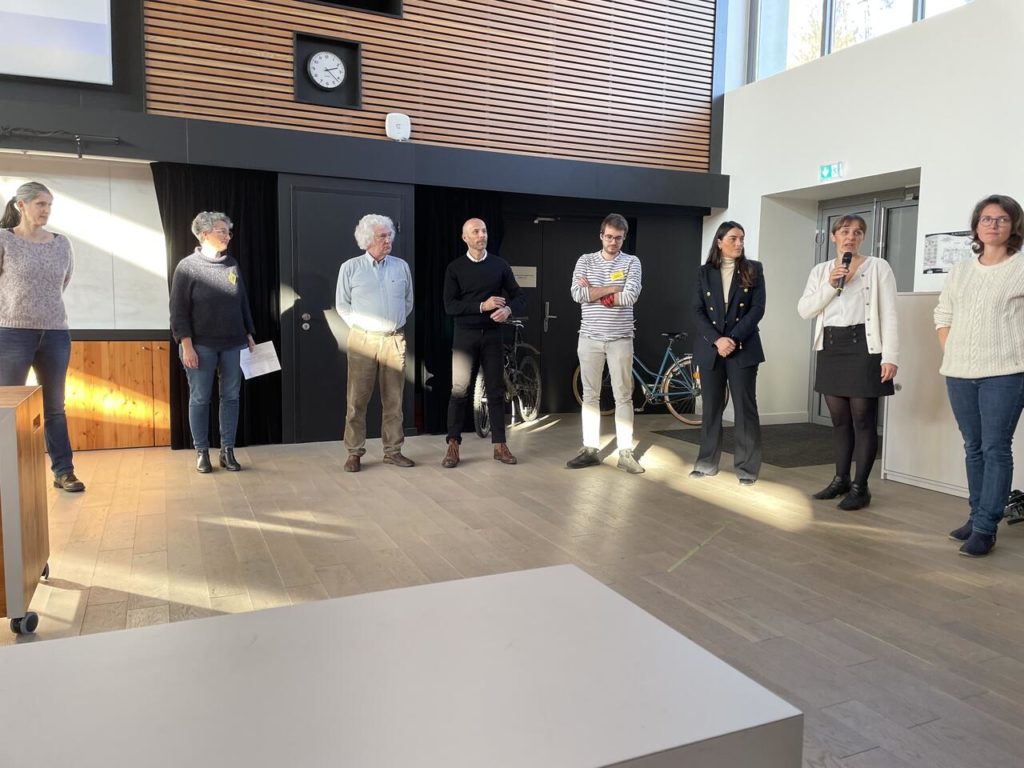 #LallianSeenmouvement and keeping our thread for #collaboration :
---
DECEMBER
---
If november was symbolized by #collaboration, December was represented by #transmission :
Starting with several important interventions at the beginning of December: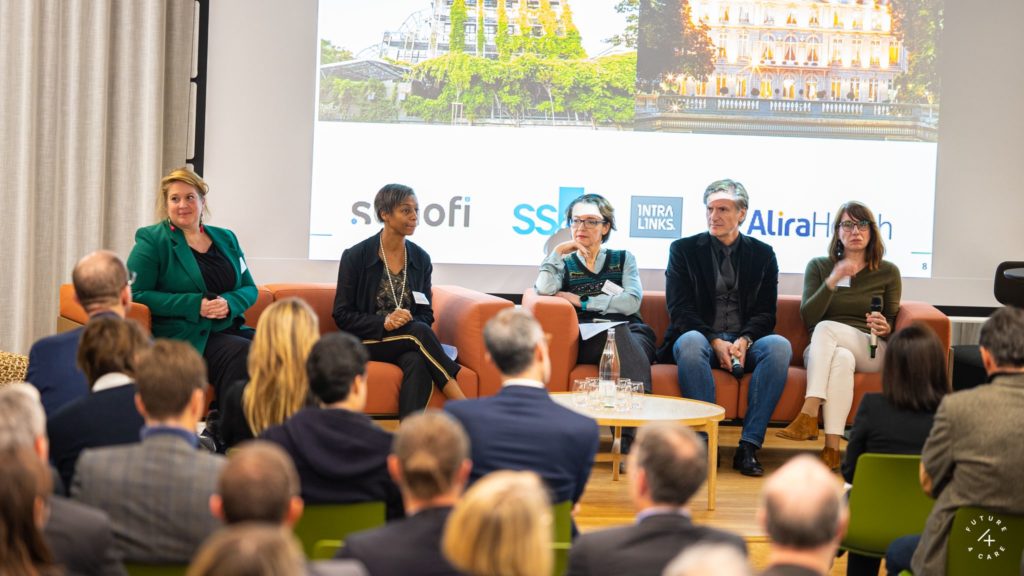 At Future4Care the 5th Annual PLCF #Biotechs & #Pharma Conference entitled Cross-views on the financing of health innovation. On this occasion, two interactive round tables were organized, including a unique #panel of speakers including Julie Rachline.
---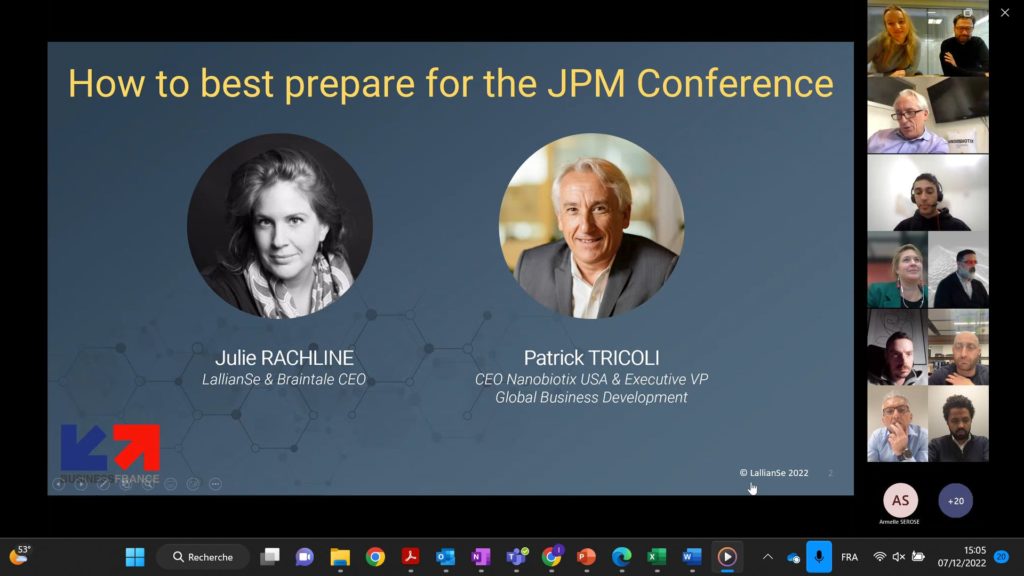 ---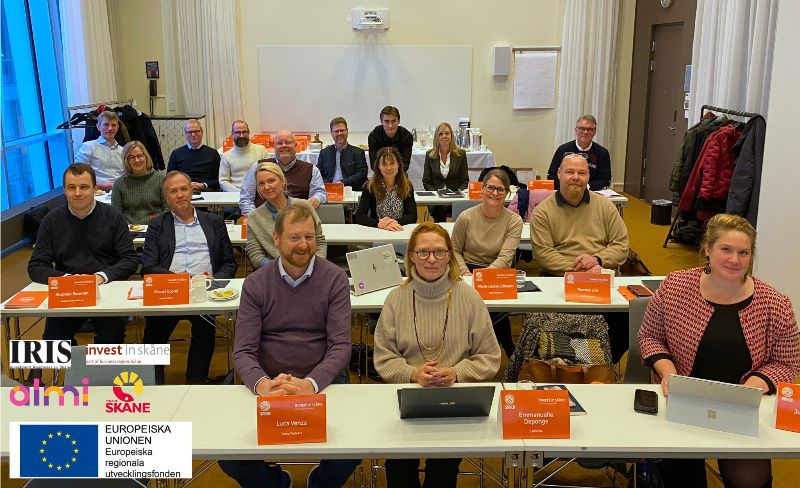 On the occasion of the 11th session de #training– and closing! – from the #DragonAcademy with SmiLe Incubator, Emmanuelle Deponge and Julie Rachline organized a panel of #investors. The goal ? Putting multicultural approaches between European #VCs into perspective!
Many thanks to Alexander Demoulin, Bruno Montanari and Simon Turner for sharing their views and engaging with the Swedish audience.
---
We like to transmit, but we also like to integrate our network in this desire for transmission, through two initiatives made in LallianSe.
The first through the Embûche de l'Innovation #2 and Surge experience sharing. For 11 months, Julie Rachline & Daphné Revol have been supporting « Sparring Partner » leaders. It is therefore with great enthusiasm that we wanted to leave them the stage so that they transmit – in hybrid format! – their paths to #success. Find the podcast here!
---
In accordance with our #values, and through our #atypical approach, LallianSe took the initiative to stimulate a privileged dialogue with Gérard Garouste, one of the most important contemporary painters, by organizing an exclusive and unique event: an intimate meeting and a visit to his retrospective at the Centre Pompidou.

Transmission, perseverance, resilience et ambition – qualities and values highlighted by Gérard Garouste, which are perfectly reflected in our daily lives as entrepreneurs, researchers and other players in the world of healthcare innovation.

Thanks to Gérard Garouste and the #AssociationLaSource for this suspended moment and these nods to our #Embûches de l'Innovation, beyond being an essential source of inspiration for an enthusiastic future.
---
2023 : here we come !
---
LallianSe continues to renew and innovate! And for that, we need your opinion in order to offer you quality #interactions, at the height of our #expertise and the excellence of our #network.
We have put a #questionnaire online which aims to better understand you and put 2023 into perspective with agility.
It will only take you a few minutes, all views are welcome: https://forms.office.com/e/5JKUi8n6Xh.
---
#2022 is ending, it's time to look to the future and plan.
But also to say thank you ! #Thank you for these #synergies, these exchanges, and these projects, always more inspiring, attractive and motivating.
Thanks to you, a virtuous circle is being built, and this is the greatest reward for us.
Rendez-vous in #2023 🚀